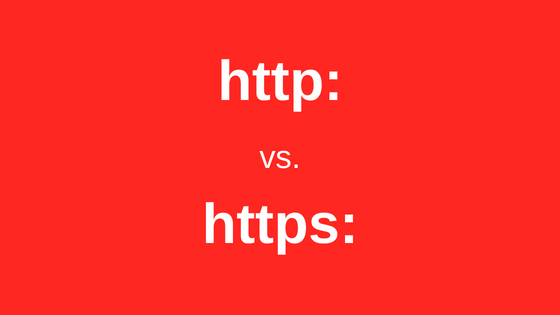 This is a very important message to my clients and all subscribers to the information I share. This is a warning, an opportunity, and a call to action. 
As a small business owner, you don't need every last detail about the technology and the terminology of computer and internet-related stuff. In this post, you're going to learn the reasons why your website needs to be https and why it needs to be done right away.
HTTPS vs. HTTP and Why You Must Covert Quickly (even if you're a small business)
Simply, the 'S' in HTTPS means your website is secure. This was important mostly for ecommerce businesses who made sales and collected money online, but now it's important for every website. Why? Because as of August 2018, Google is warning people when they visit websites which are not secure. 

NOT SECURE. Wow…that's kind of harsh, right? You don't want people seeing THAT when they visit your website. They may be inclined to get the heck out of there! But this isn't the most important reason to acquire the security of HTTPS for your website.
HTTPS vs. HTTP and Search Engine Optimization
Google already favors secure websites (those with HTTPS) in search results. Websites without HTTPS (HTTP only) will fall in search ranking as more of your competitors acquire HTTPS. Get HTTPS quickly for a search result advantage over your competitors!
(For anyone who wants more info about HTTPS VS. HTTP, Wikapedia has some details and there's no shortage of information on the subject.)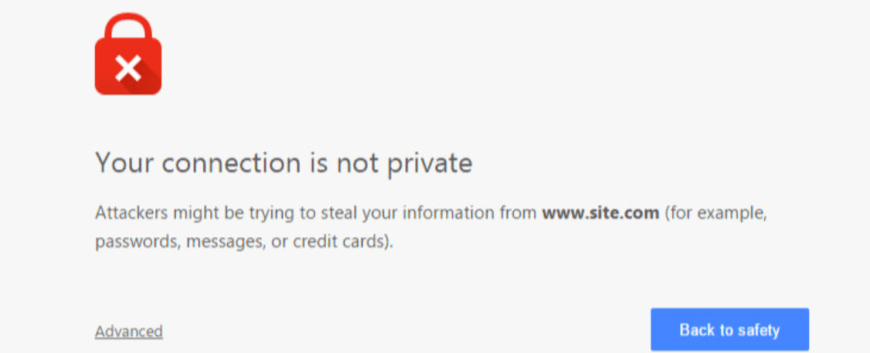 This is another warning sign your website visitors may get when they visit your website. This adds up to disaster. If you don't have a secure website indicated by HTTPS, you stand to lose both new and existing business.
There are still a lot of websites which have not yet been converted to mobile-responsive website. This is also an online marketing disaster. Both have the effect of providing poor (or zero) service to your customers or perspective customers and both have the effect of destroying your ranking on the search engines making it difficult to be discovered by potential customers who may be looking for a business like yours, especially if they don't already know you exist.
If you're reading this and you don't have the SSL Certificate (the thing which makes the HTTPS on your website), we can help you with a fast and affordable solution.
Time is of the essence if you want to take advantage and get your SSL Certificate for your website before your competitors.