The focus of this article is stretching your marketing dollars and turning your marketing investments into assets.
Every business owner hates waste and strongly desires squeezing every last drop from their investments in product, equipment, and marketing investments.
What IS Marketing Content?
Marketing content is an asset. A product or service featured on your website is an asset. Advertising (print ads, radio, TV), information, social media posts, email marketing messages, text marketing messages, printed material of almost any kind is an asset. Videos your business produces to stimulate sales, are assets. Here's how to stretch their value, their reach, and transcend their cost.
Repurposing Content is Valuable, Economical, and Effective.
Once you have created a marketing message of any kind, you can use it again across multiple platforms. Sometimes, you can use it over and over again. Doing so makes every marketing message more valuable, economical, and effective.
Examples of Repurposing Marketing Content
Let's take an example of a product or a service. I've got this fictitious item called a Fizbin. A Fizbin could be a menu item at a restaurant, or a service provided by a plumber or electrician. It represents anything you want to promote.
You want to feature the Fizbin because it's something you sell.
Have you listed it everywhere? Repurposing means using one piece of content and reusing it (repurposing it) in other ways.
It has a place on your website.
It has a price.
You promote it on your printed material or print ads.
You have a photo of it on your social media profile and/or you have used it on social media posts.
Add a Page for Everything on Your Website
I suggest
Listing every product or service you sell in your business ON ITS OWN PAGE.
Then take this new page and post it on Facebook and Twitter. If your Twitter and Facebook page are linked, adding the post to Twitter is automatic. (Ask me if you need help with this.)
If you're a Business-To-Consumer style business, add the product or service to Pinterest and Instagram. If you're in a Business-To-Business style, post it on Linkedin. (Yes, Pinterest. Ask me why.)
No matter what kind of business you're in, add the detail to Google My Business. (Want to show up high in the search results? This is crucial.)
If it has anything to do with a discount or promotion, add it to moderncoupon.com. (For a small fee, you can advertise coupons all year with unlimited changes and lots of extra benefits.)
Use Syndication-Nothing Should Stand Alone!
Reach more people through marketing syndication! Think about TV shows-When a popular show goes into its 2nd or 3rd season, they start showing reruns. After awhile, you'll start seeing reruns on other TV channels. Reruns are syndicated so they reach a larger audience than a single time slot. This is the idea behind syndication: PUT YOUR MARKETING EVERYWHERE IT CAN BE.
Your marketing can be easily syndicated to multiple social media sites, blogs, directories (Like Yelp!, moderncoupon, Trip Advisor, and plenty more depending on your industry).
It takes a fraction of the time to syndicate (repurpose) the content you've already made. Use these techniques to stretch your marketing investment and reach a bigger audience.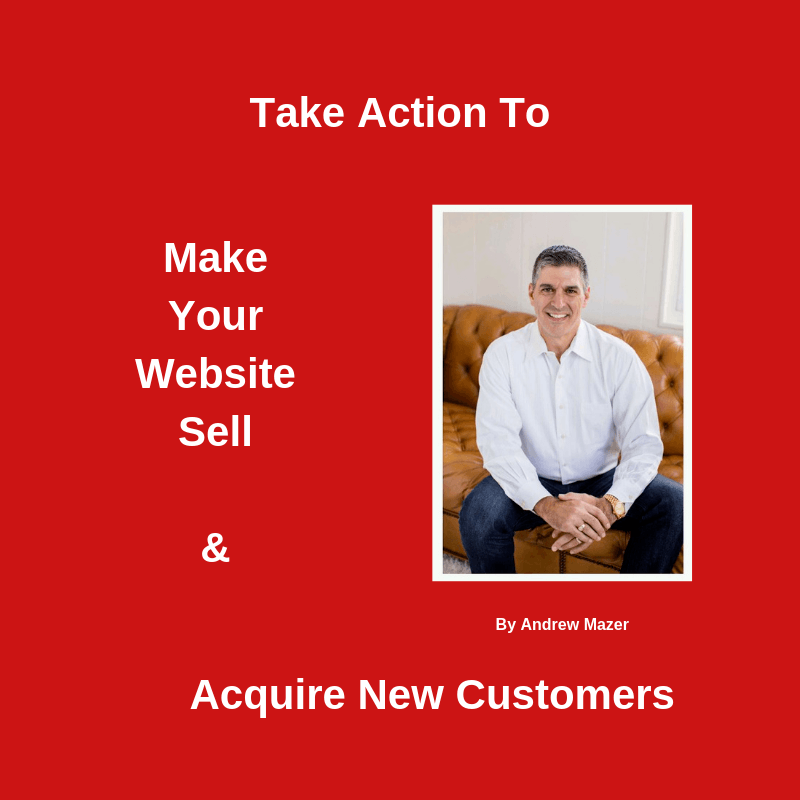 A website is never DONE. Until your business is DONE, your website should never be done. Your website is (or should be) an excellent employee who represents and works for you every day. Like any employee, your website should be an asset, not an expense. In this article, learn why it's important to care for your website as you would a valuable employee.
Your Website Has a Job To Do. Take Care Of It Well.
Actually, your website has a MANY jobs to do, more than most of your other employees (and almost as many as you do). Some of the jobs your website can do are among the most important and most valuable aspects of your business. In this article, I'll list the top 3:
1. New Customer Acquisition
Business owners rely on word-of-mouth, advertising, lettering on their vehicle(s), signage, coupons, Facebook, Instagram (and the list goes on) to create awareness and attract new customers. In the 21st Century, before most of us make a decision to visit a store, a restaurant, or call a service company of any kind, we visit the company website to learn more.
For emphasis: MOST PEOPLE VISIT A COMPANY WEBSITE BEFORE THEY MAKE A DECISION TO BUY. 
Your website has a BIG JOB to do indeed. It's called Customer Acquisition. Your website can compel visitors to buy or take some sort of action (such as call you, email you, fill out a form, print a menu, request a quote, make an appointment) or it can repel visitors.
Your website's #1 job is to acquire customers, and this is a very good reason to update your website regularly. 
Action Step #1: Have several outsiders give you feedback on your website. Don't choose employees or relatives, they won't be objective. They don't want to make you feel bad. You could probably talk to a marketing firm and tell them you're thinking about a website makeover. Tell them you don't think the website is doing a good job at converting visitors into customers and ask them what they think you should do. (Or you can ask me.)
Action Step #2 Create a CTA: Call To Action. Offer a discount coupon or a Buyer's Guide, or some other piece of value which the visitor must request on your website. Any of these is a value-add and brings your relationship with the customer a bit closer to you.

2. Serve Your Customers
The #2 thing your website should do is answer the questions to which people are looking to have answered. No matter what your business, people are looking for answers to a question or problem they're trying to solve. Give them everything you can possibly give them in words and, if possible, with pictures. Your website is often the first communication you make with a potential customer. You can make it pleasant and easy (like a pretty, friendly, smiling hostess in a classy restaurant), distasteful like a salesman in a used car lot, or like a Flea Market on a gravel parking lot.
I'm not saying you need the most beautiful website in your industry, I'm saying it should be clean, easy to read, organized, and useful. The following action steps serve your customers well, and they also serve you at the same time.
Action Step #1: Create a Frequently-Asked Questions page on your website. Pose the questions people ask you and then answer them. Have you noticed that sometimes customers don't ask the right questions? You can include the questions people SHOULD ask in the FAQ section. These can be very helpful to people and also help to steer people in the right direction like no other information can.
Action Step #2: Add a page for every category of items or services you sell. After you get that done, start making a page for every individual service or item you sell. Include pictures. This is a great investment. It makes your website a selling machine now and it keeps working for you forever. It also makes your website super-friendly to the search engines because they know ALL ABOUT everything you sell and your website will rise to the top of the search results. These website improvements serve both you and your customer. I can't over-emphasize this strategy.
Action Step #3: Make your website easy to read and east to navigate. Black background with white text is difficult to read. Black background with ANY OTHER color is even worse. Go with dark text on a white background for the best readability. Make sure you look at your own website on mobile devices and desktop computers to make sure it's easy to read and navigate. More than half of local business searches are done on a mobile device.
****The advice in Action Step #2 will also improve your chances of being included on Voice Search. I'm talking about being among the search results when people are searching for answers by asking Siri (on iphone), Alexa, and Google Assistant.

3. You Can Repurpose All This Work
This work will involve time, effort, and probably expense. But it's really NOT an expense-it's an investment because it will convert more website visitors into customers. Just as adding an addition to your building or your home increases its value, building a powerful website and customer base adds value to your business. In my opinion, adding value to your business makes all other investments pale in comparison. Your customers are your greatest asset and your website is your customer acquisition machine.
Action Step: All the work done on your website, all the images you add, the details of the products or services, and even the frequently-asked questions can be used in other areas of your marketing.  repurposed on your social media accounts and printed material. We call it repurposing. Repurposing your content is cheap and easy and it's also effective in amplifying your message and your business.
These activities take time and planning. They're especially effective when done by a marketing expert with knowledge on how to optimize the content to be friendly to the search engines. Search Engine Optimization is how you get the search engines to show YOUR website when people are looking for a business, a product, or a service like yours, even if they don't already know you exist.
One more important thing to add here. In the title of this post, the last word is REGULARLY. Updating your website never ends. 
Need help? That's what we're here for. Call 1-866-799-2825 if you're interested in talking about improving your website so it can become the customer acquisition machine it can and should be.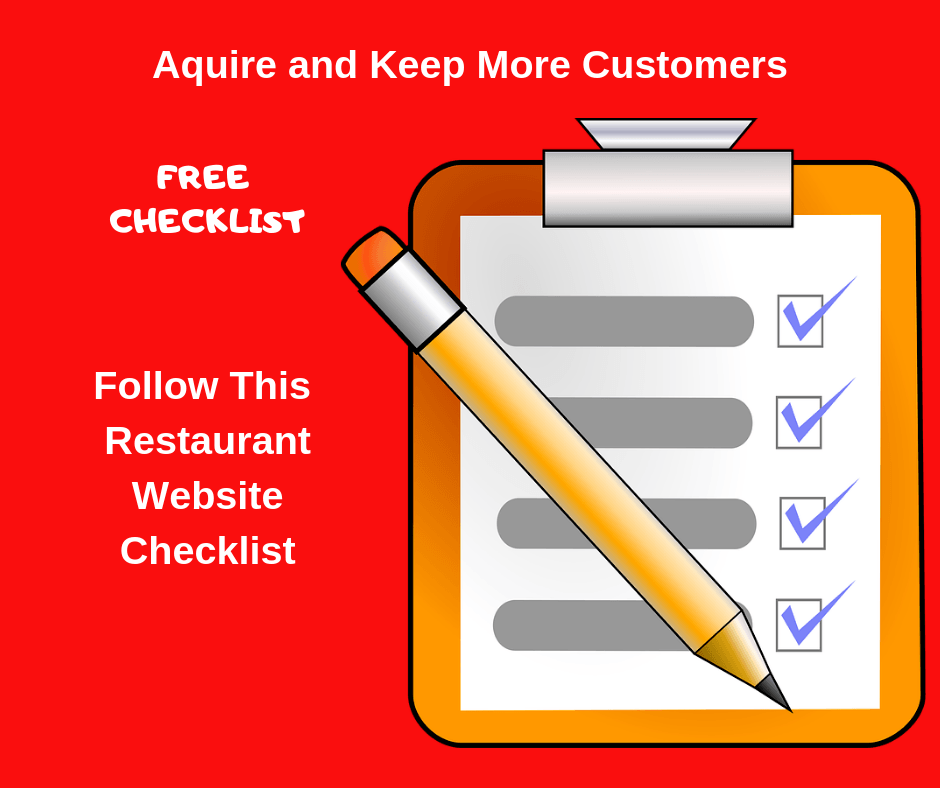 Most independent restaurant owners don't realize the important role a website plays in acquiring and keeping (retaining) customers.
Do you look at your website as just another expense?
Get this Website Checklist For Restaurants. Fix these 17 Things on Your Website and Get a Steady Flow of New Customers. It's FREE.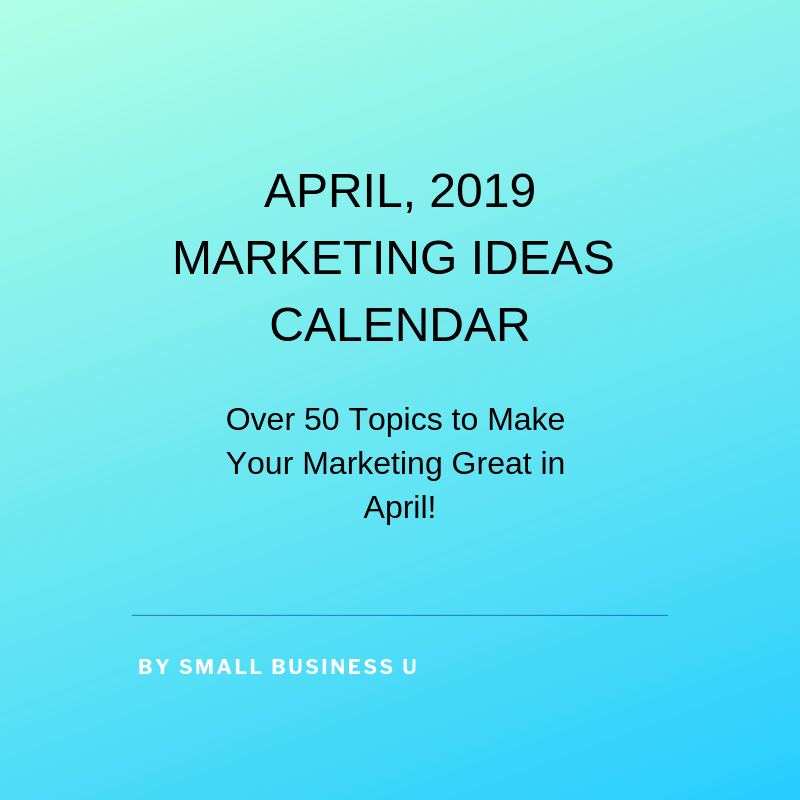 April 2019 Holidays
Use your imagination to put together fun and interesting marketing messages for your Social Media Posts, Emails, and In-Store Promotions
To receive an email every month with a Marketing Ideas Calendar like this one, SUBSCRIBE.
Monthly Holidays
English Language Month
National Month of Hope
National Canine Fitness Month
National Internship Awareness Month
Distracted Driving Awareness Month
National Child Abuse Awareness Month
National Donate Life Awareness Month
National Cannabis Awareness Month
Month of the Military Child
International Guitar Month
Keep America Beautiful Month
Lawn and Garden Month
National Autism Awareness Month
National Couple Appreciation Month
National Decorating Month
National Fresh Celery Month
National Garden Month
National Humor Month
National Jazz Appreciation Month
National Soft Pretzel Month
National Soy Foods Month
National Straw Hat Month
National Parkinson's Awareness Month
National Poetry Month
National Pecan Month
National Volunteer Month
National Welding Month
Occupational Therapy Month
Records and Information Management Month
Sexual Assault Awareness Month
Stress Awareness Month
National Safe Digging Month
To receive an email every month with a Marketing Ideas Calendar like this one, SUBSCRIBE.
Who's Birthday is in April
4/3       Cat Cora, Iron Chef
4/19    Bryan Voltaggio, Chef and Competitor on Top Chef
4/28    Bobby Deen, Chef
Weekly Holidays
April 1 -7
National Window Safety Week
Paws International Pooper Scooper Week
April 7-13
National Library Week
National Student Employment Week
National Volunteers Week
April 14 – 20
Boys and Girls Club Week
Coin Week
April 21 – 28
Administrative Professionals Week
National Princess Week
Every Kid Healthy Week
To receive an email every month with a Marketing Ideas Calendar like this one, SUBSCRIBE.
April Daily Holidays
4/1/2019        National One Cent Day / April Fools Day
4/2/2019        National Peanut Butter and Jelly Day
4/3/2019        National Chocolate Mousse Day / National Walking Day
4/4/2019        National School Librarian Day / National Burrito Day
4/5/2019        National Deep Dish Pizza / National Caramel Day
4/6/2019        National Caramel Popcorn Day
4/7/2019        National Beer Day / National Coffee Cake Day
4/8/2019        National Empanada Day / National Zoo Lovers Day
4/9/2019        National Name Yourself Day
4/10/2019      National Siblings Day / National Cinnamon Crescent Day
4/11/2019      National Cheese Fondue Day
4/12/2019      National Grilled Cheese Sandwich Day / National Day of Silence
4/13/2019      National Make Lunch Count Day / National Scrabble Day
4/14/2019      National Pecan Day / National Dolphin Day
4/15/2019      National Tax Day
4/16/2019      National Wear Your Pajamas to Work Day / National Eggs Benedict Day
4/17/2019      National Ellis Island Family History Day
4/18/2019      National Animal Crackers Day / Get to Know Your Customers Day
4/19/2019      National Hanging Out Day / Good Friday
4/20/2019      National Cheddar Fries Day
4/21/2019      National Kindergarten Day / Easter
4/22/2019      National Earth Day / National Jelly Bean Day
4/23/2019      National Picnic Day
4/24/2019      National Administrative Professionals Day / National Pigs in a Blanket Day
4/25/2019      National Take Our Sons and Daughters to Work Day
4/26/2019      National Pretzel Day
4/27/2019      National Devil Dog Day
4/28/2019      National Superhero Day / National Blueberry Pie Day
4/29/2019      National Shrimp Scampi Day
4/30/2019      National Military Brats Day / National Adopt a Shelter Pet Day / National Oatmeal Cookie Day
———–
Marketing Ideas For Restaurants!
Do you own a restaurant? We send have a Restaurant-Specific Newsletter we send every month. To subscribe email me at Andrew@smallbusinessu.org.  Leave your name, restaurant name, and mailing address. 
4/2/2019        National Peanut Butter and Jelly Day
Create a special dessert that resembles a Peanut Butter and Jelly Sandwich
4/4/2019        National School Librarian Day / National Burrito Day
Create a special "burrito".  It does not have to be Mexican, add your own flavor profile.
4/7/2019        National Beer Day
If you have a bar, have a special price on beer.  Make an event of the day, by having Beer Tastings.
4/12/2019      National Grilled Cheese Sandwich Day / National Day of Silence
Add a new item to the menu. Make the grilled cheese special by adding meat or veggies.
4/15/2019      National Tax Day
Give a "tax break"!
4/24/2019      National Administrative Professionals Day
Give a discount for office party trays.
4/25/2019      National Take Our Sons and Daughters to Work Day
Bring your son or daughter to lunch and get a free kids meal.
4/26/2019      National Pretzel Day
Use pretzels to create a new item – Fried Chicken with Pretzel Breading
4/28/2019      National Superhero Day
Dress as your favorite superhero, get a free Dessert or App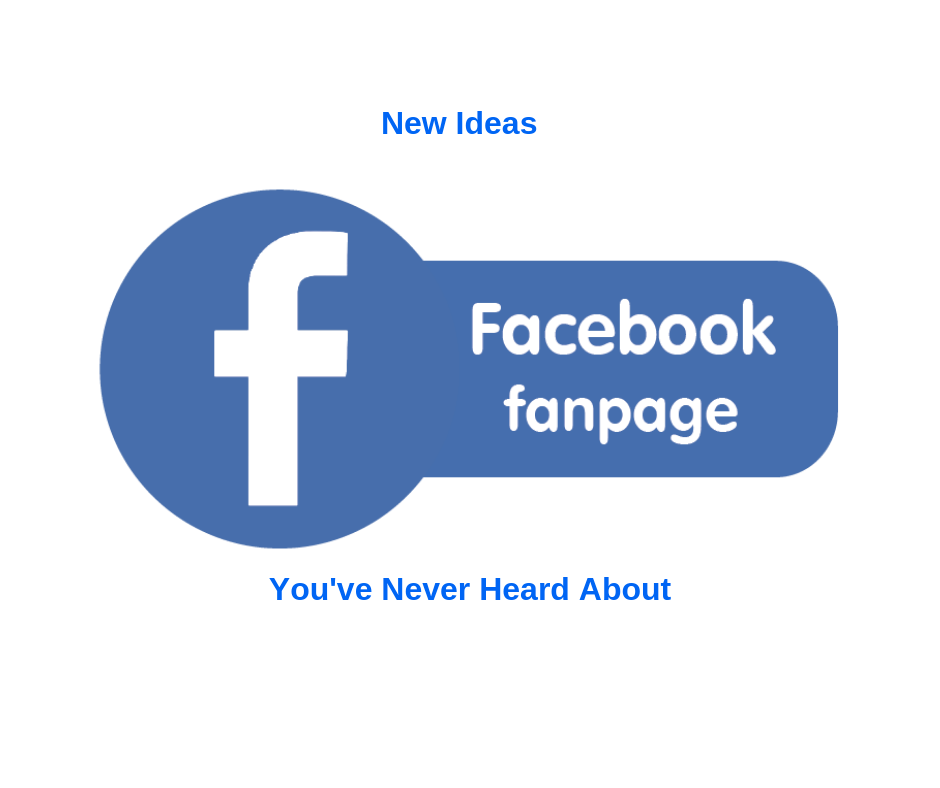 In an article I recently wrote for the March, 2019 edition of the One Good Idea Newsletter, I'm suggesting that you allow your Facebook Fans to post directly onto your business Facebook Fan page. Here's why (and HOW to do it right): The video below shows you how to adjust the Facebook Fan page Settings, which is important if you decide to implement this strategy. 
Benefits of Opening Your Facebook Fan Page for Your Fans to Post Directly On Your Wall
Customers and fans who post directly on your wall is social proof that your business is engaged with happy and satisfied customers.
You can run promotions which encourage your existing customer base to post on your Fan page. For example, April is National Humor Month. In the article I mentioned above, I suggest to use this wacky "holiday" to stimulate activity on your Facebook page by asking customers to post a pithy joke.  You can then LIKE the joke and thank them for it. You can even reward customers and fans who post on your page with a coupon.  You do this by replying to their post with a Thank You and a link to a coupon on your website or on your moderncoupon page. Doing so, increases the chance of doing business with the customer again, sooner than later.
Encourages customers to LIKE your Facebook page which grows your fan base.
You can respond and engage customers who post on your page. When you do this, you can offer them a reason (incentive) to communicate with you on Facebook Messenger. You want to do this to open up even more ways to communicate. Communicating through messenger is great because people receive messenger alerts and 90% read messages on their phones.
Facebook posts reach a much smaller number of your fans than ever before. However, Facebook rewards pages which get high engagement, so encouraging customers to post on your page will likely make your posts show to more people.
If there's anything me or my team can help you with, please call 1-866-799-2825 and leave a message. Or you can email me directly at Andrew@smallbusinessu.org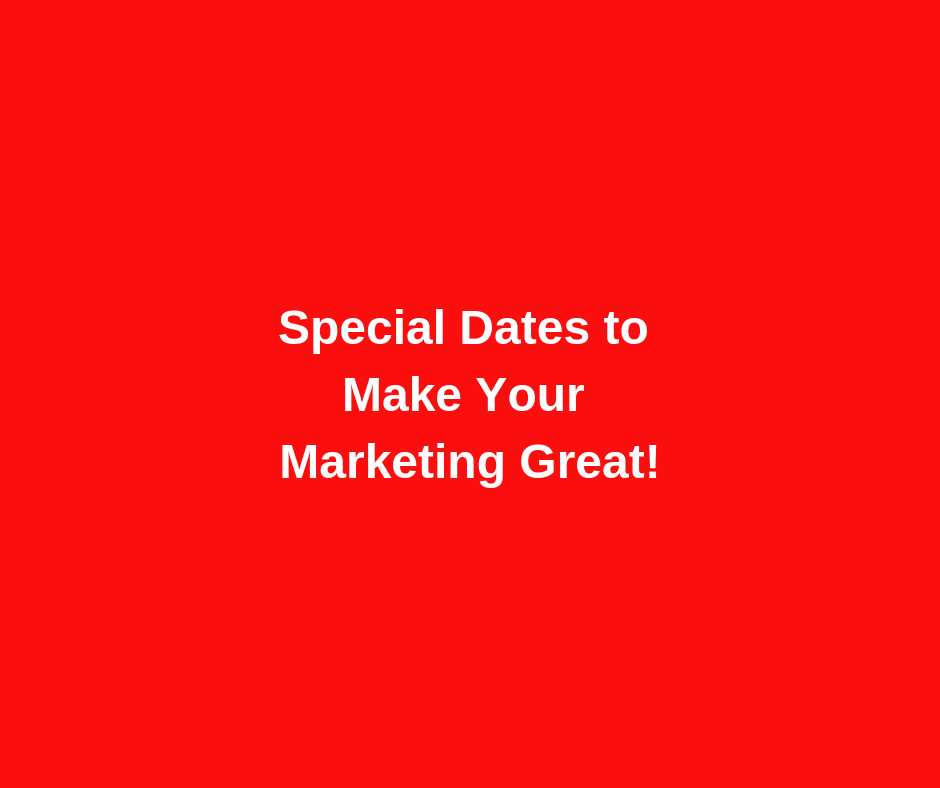 This article provides a handful of ideas for marketing your business on Social Media, Email, In-Store Promotions, TV, Radio, and Events.
Special Dates to Make Your Marketing Great!
For the past several years, I've been providing a Marketing Ideas Calendar on the smallbusinessu.org blog. I've decided to take this resource one-step further.

Marketing Ideas Served on a Silver Platter
Starting with this edition of the One Good Idea Newsletter, Special Dates to Make Your Marketing Great, will be a continuing feature.
My team and I will pick a few dates & topics and give you ideas on how to implement them for marketing your restaurant in print, social media, and email. People pay more attention to marketing messages with an interesting topic. Some will share & spread the word.
Keep in mind, you can modify these to fit your  own style. These are to get your creative juices flowing.
Newsworthy Promotions & Event Ideas
March 1st is Read Across America Day.
Marketing idea: Have a children's book donation event. Offer $1.00 off the bill for every kiddie book customers donate and deliver them to a worthy cause.
This is a great photo opportunity. Encourage customers to take photos of their children donating books. Add an incentive to check-in on social media and post selfies. An alternative could be a Free Kid's meal or gift card for use on the customers' next visit. This makes a great theme for an event you can market on Facebook, Yelp, Eventbrite, Nextdoor, and even Craigslist.
March 8th is National Unplugging Day.
It's amazing how people can sit around a table and their eyes are all glued to their phone. Have fun with this holiday by creating a PHONE-FREE ZONE.
You probably shouldn't demand your customers not to use their phone, but you can offer to seat people in a PHONE-FREE ZONE on National Unplugging Day. "Turn off your phones for 10% Off (or a Free Dessert). Promote this special day on your social media and broadcast email. Your customers will probably share their refreshing experience with their family and friends.
March 14th is National Pi Day (3.14)
Incorporate pie into Pi day. Dessert pie, pizza pie, Shepherd's Pie, Pot Pie, Vegan Pie. Invite customers to participate in and attend a pie tasting contest. Pick some menu items or make some new ones you can price at $3.14.
March is Caffeine Awareness Month
There's a lot of profit in coffee and you should sell as much as you can! Premium coffees bring premium prices. Coffee sells desserts and desserts sell coffee (especially pie!). Use March as your springboard into a deeper dive into the coffee business. Instead of asking your customers if they would like some coffee at the end of their meal, show them your coffee menu!
March 18th is National Nurses Day
Get the word out: Nurses get a Free Appetizer or Dessert with an order of a regular priced entrée.
March 27th is National Joe Day
Anyone can be Joe on National Joe Day. Make a coupon on your website, moderncoupon, and on social media, "If your name is Joe or even if you pretend your name is Joe, present this coupon and get $5.00 off your order."
Take a look at  the March Marketing Ideas Calendar and see how you can put more ideas to work to make your marketing fun and interesting .
Oh, and one more thing, there's no reason why you can't make your promotion last for more than one day. Keep it going all week or all month if you want. It's your restaurant, YOU make the rules.
Use the monthly marketing ideas to fuel your emails and social media efforts.
What…you're not emailing? We have to talk.     Reach me at Andrew@smallbusinessu.org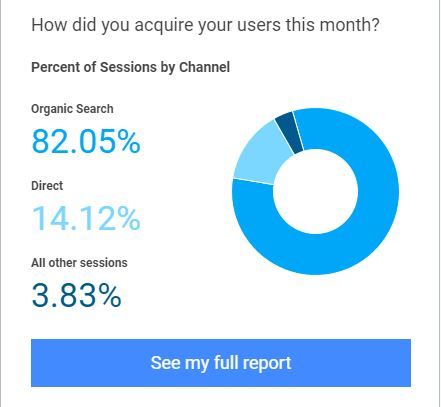 Search engine optimization (SEO) is one of the best business investments you can make. SEO is a set of techniques which makes your business and your website show up on the search results at exactly the right time- when someone is looking for the information, product or services you sell. This is target marketing at its finest.
Search Engine Optimization is Better Than Advertising.
Why is SEO better than advertising? I will give you a few reasons why I believe this is true, and then I'll explain.
SEO brings the right people to your website.
SEO helps you sell what you

want

to sell so you can focus on your favorite and/or most profitable products or services.
SEO lasts longer than advertising (and often improves with age).
SEO fundamentals can be learned and applied by just about anyone, and even if you pay someone else to do it for you, the long-term payoff is well worth the investment.
Let me explain:
I've been selling merchandise online since 2001. But it doesn't matter if you're selling merchandise, services, or food, SEO works.
Examples of How Search Engine Optimization Works
Let's go point-by-point:
SEO brings the right people to your website. Contrary to most forms of advertising, where it's only a matter of luck if you get your message in front of the right people, SEO delivers ONLY the people who are specifically looking for what you're selling.
SEO Example #1. I sell Heavy Duty Contractor Bags, Wholesale. I don't sell them one box at a time. I sell them by the pallet (3000 bags per pallet). If you go to Google the term: Wholesale Contractor Bags, you'll find my company, Mazer Wholesale, on the first page of the search results. We're right up there with Home Depot, Lowe's and other big-name sources. We usually have 2 or 3 impressions on the same page.
There are 1000's of companies and stores who sell contractor bags, but what makes OUR company move up to the top of the search engines are the words we use on our website. The word, Wholesale makes our website show up when a potential buyer is using the word Wholesale in his or her search. Simple!
So how could you use this technique if you're not a wholesaler?

SEO Example #2. Let's say you're an electrician and one of your favorite jobs to get in replacing the electric panel in older homes. To get your business and your website to show up on the first page of Google, you need at least one page on your website detailing that particular service you provide. So, in this case you want to make a page called Electric Panels and on that page, you want to have at least one photo of an electric panel, and as much detail on the subject as is practical.
Since this electrician services a certain geographical region (let's say a 3-county radius), you'll want to mention those counties on the page as well as some of the specific towns in those counties.
In this case, this electrician is getting his website in front of exactly the right people who are in his specific service area looking for this specific service, at exactly the right time.
Example #3. This example demonstrates how SEO lasts longer than advertising. I pulled this image of the Google search results TODAY, March 1, 2019 and as you can see, the website content was posted in September, 2016. This is simply a post on our website. NOT an ad.
It's also another demonstration of how to sell what you want to sell AND how to get your business on the first page of Google.
It's common for people to go online to search for a specific type of food. They may search, "The best sushi place near me," or "The best pizza in[name of town]", or "The best blueberry pie in Cherry Hill." In this case, the search term include "the best* [product or service]" and "[place"]. When you intentionally create a page on your website with these search terms, your business and website are going to have a strong chance of occupying a spot on the 1st page.
In an experiment to test my theory on this particular subject, I created a search engine optimized post in the Small Business U. blog. As I began writing this "example #3," I decided to Google search the specific search term: The Best Blueberry Pie in Cherry Hill (where I work and live), and sure enough, the post I created back in September, 2016 still occupies a page 1 result on Google. This is ABOVE places who really DO make and sell blueberry pie!
*I used the phrase "the best" in this example, but this is just an example. The larger point is to make a page on your website for everything you want to sell. If I owned a restaurant, I would take a photo of every item on the menu and describe it in full detail JUST as I do with every item I sell on my website, mazerwholesale.com.
SEO can be learned and applied by almost anyone. 
The examples provided here in this article provide the core framework of how content (the words on the web page) help to get your website ranked high on the search results. There are a few other skills which require a bit more knowledge but it's not something which requires any formal study.
I don't recommend business owners learn all this stuff, you have a business to run. BUT, I DO recommend that you have a basic understanding of the fundamentals. With an understanding of the fundamentals, you'll be better at thinking about marketing strategy and you'll also be a better and smarter consumer of marketing services.
If you want to get some professional advice about how YOUR business and website can leverage the power of Search Engine Optimization, all you have to do is ask. An evaluation and analysis is free. CLICK HERE.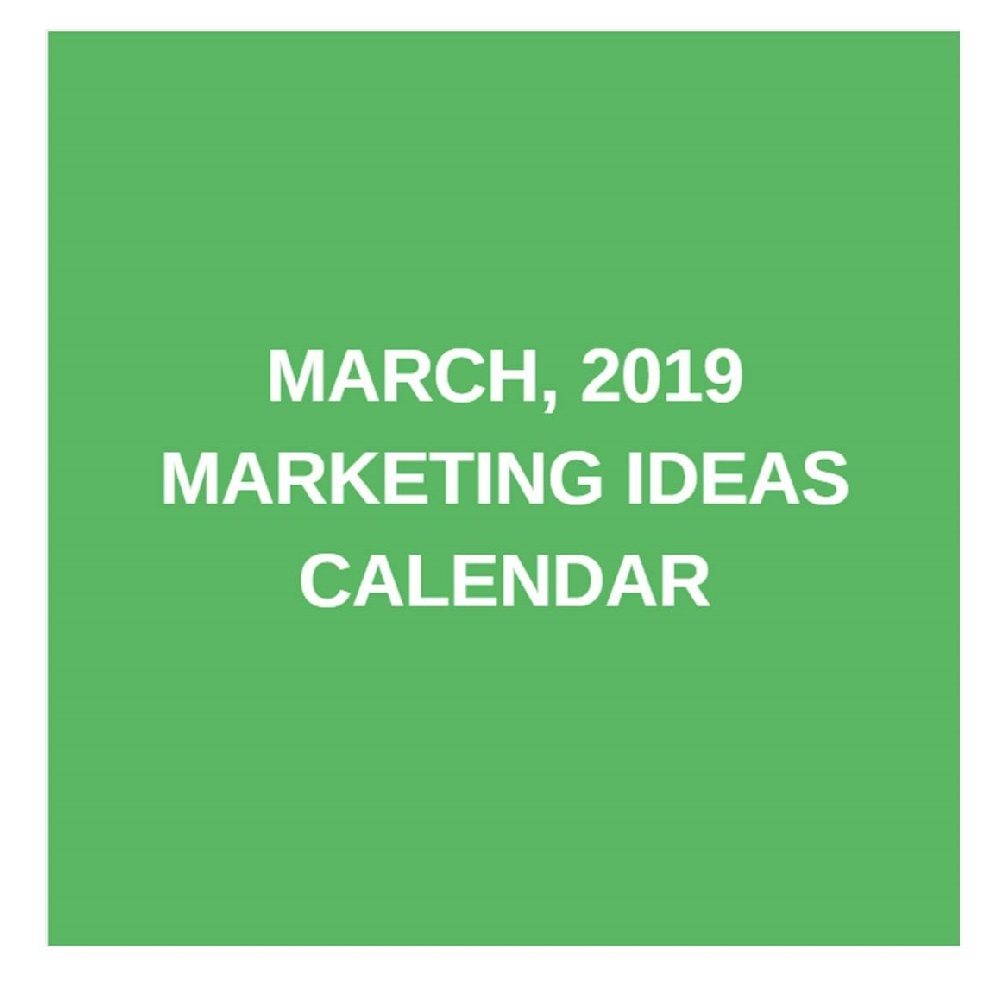 Monthly Holidays
Asset Management Awareness Month
Irish-American Heritage Month
Multiple Sclerosis Awareness Month
National Caffeine Awareness Month
National Brain Injury Awareness Month
National Celery Month
National Craft Month
National Credit Education Month
National Frozen Food Month
National Kidney Month
National Noodle Month
National Nutrition Month
National Peanut Month
National Women's History Month
National Music in Our Schools Month
National Social Work Month
To receive an email every month with a Marketing Ideas Calendar like this one, SUBSCRIBE.
Famous February Birthdays
3/3      Alexander Graham Bell
3/12    Mitt Romney
3/20    Kathy Ireland
3/24    Sam Ballmer – CEO of Microsoft
3/26    Larry Page – co-founder of Google
3/29    Sam Walton – known for Wal-Mart and Sams Clubs
3/30    Celine Dion
Weekly Holidays
 To receive an email every month with a Marketing Ideas Calendar like this one, SUBSCRIBE.
March 1-7
Universal Human Beings Week
National Write a Letter Appreciation Week
Will Eisner Week
Telecommuters Appreciation Week
March 4-10
National Pet Sitters Week
National Cheerleaders Week
National Consumer Protection Week
National Procrastination Week
Newspapers in Education Week
National Read and eBook Week
Teen Tech Week
National School Breakfast Week
Women in Construction Week
March 11 – 17
National Sleep Awareness Week
Girl Scout Week
Brain Awareness Week
March 18 – 24
National Inhalants and Poisons Awareness Week
National Animal Poison Prevention Week
National Fix a Leak Week
Health Information Professionals Week
March 26 – April 1
National Cleaning Week
National Physicians Week
To receive an email every month with a Marketing Ideas Calendar like this one, SUBSCRIBE.
Daily Holidays
3/1/2019        National Peanut Butter Lover's Day / National Read Across America Day (Dr. Seuss Day) / National Employee Appreciation Day
3/2/2019        National Old Stuff Day
3/3/2019        National Anthem Day
3/4/2019        Marching Music Day / National Hug a G.I. Day
3/5/2019        National Cheese Doodle Day / Fat Tuesday / National Pancake Day
3/6/2019        National Oreo Cookie Day / National Dentist's Day / Ash Wednesday
3/7/2019        National Cereal Day / National Be Heard Day
3/8/2019        International Woman's Day / National Proofreading Day / National Day of Unplugging
3/9/2019        National Meatball Day / National Barbie Day
3/10/2019      National Pack Your Lunch Day / National Women and Girls HIV Awareness Day / Return of Daylight Savings
3/11/2019      National Promposal Day / National Napping Day
3/12/2019      National Girl Scout Day / National Plant a Flower Day
3/13/2019      National Good Samaritan Day / National K-9 Veterans Day
3/14/2019      National PI Day / National Potato Chip Day
3/15/2019      National You Think Everything is Wrong Day / National Dress in Blue Day
3/16/2019      National Everything You Do is Right Day / National Quilting Day
3/17/2019      St. Patricks Day
3/18/2019      National Awkward Moments Day / National Sloppy Joe Day
3/19/2019      National Let's Laugh Day / World's Social Work Day
3/20/2019      National Proposal Day / Spring Begins / National Ravioli Day
3/21/2019      National Common Courtesy Day / National Farm Rescuer Day
3/22/2019      National Goof Off Day / National Puppy Day
3/23/2019      National Near Miss Day / National Chip and Dip Day
3/24/2019      National Chocolate Covered Raisin Day
3/25/2019      National Medal of Honor Day / National Tolkien Reading Day
3/26/2019      Epilepsy Awareness Day
3/27/2019      National Joe Day / National Scribble Day
3/28/2019      National Something on Stick Day
3/29/2019      National Mom and Pop Business Owners Day
3/30/2019      National Take a Walk in the Park Day / National Virtual Vacation Day
3/31/2019      National Crayon Day / National Prom Day
To receive an email every month with a Marketing Ideas Calendar like this one, SUBSCRIBE.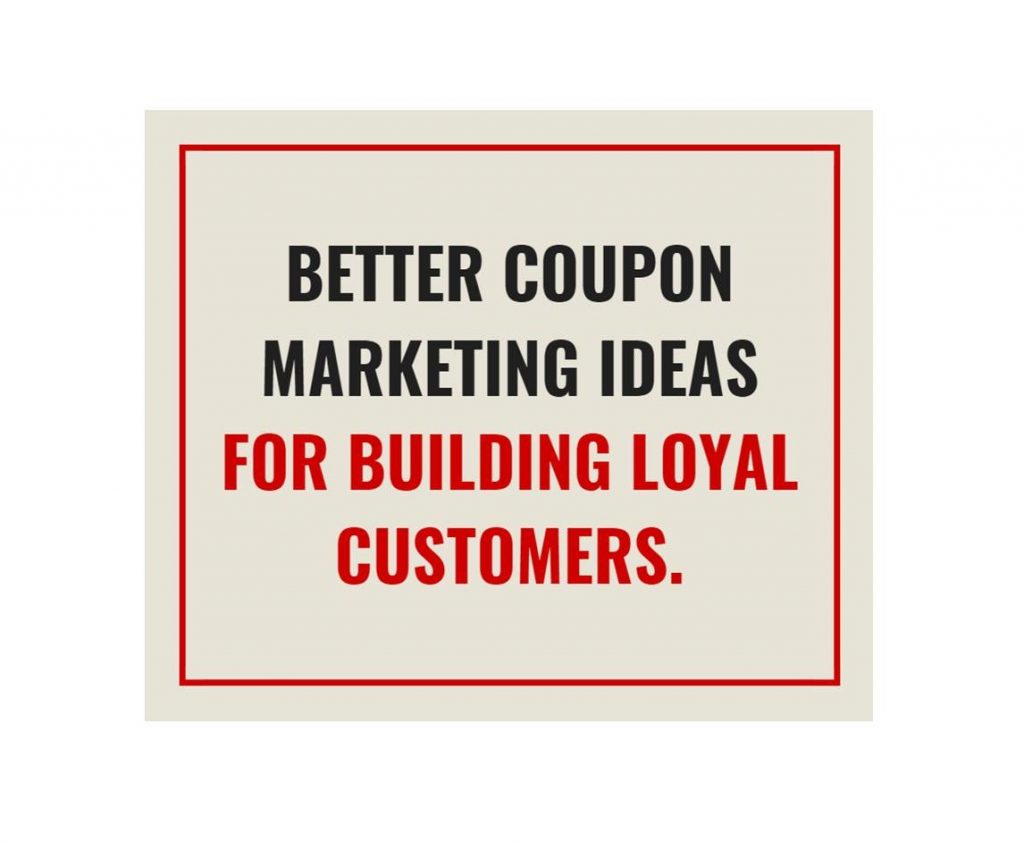 In this article, I'm going to share smart coupon marketing strategies you probably have never heard of nor considered before.
Traditional print coupons and also digital online coupons are both a great way to advertise your restaurant. Read and learn;
How to Make Coupon Marketing 10x More Effective and Much More Profitable
What do I mean by "making your coupon marketing 10x more effective and much more profitable?" Here are some ideas you you may have never considered before.
Use coupons to promote specific items.
Sell what you want to sell most! So many restaurants are marketing coupons for $5 off or $10 off certain size orders. This works, but coupons can deliver a bigger message. They can be used to create awareness of specific items: new items, seasonal items, more expensive items, more profitable items, the items you feel are your wow items, the menu items you love to make and serve.
Introducing customers to these items gives them reasons to come back more often, provides more ways to find something they really love at your restaurant, and more reasons to tell others about your place.
 Coupons can be used to sell a bigger variety.
Create a coupon that sells a combination of items. This increases the size of the order while also getting customers to try items they may have never ordered individually.
Coupons can get your customer to reach a higher dollar value.
While most coupons offer a $5 and $10 off coupon, I recommend offering a $25 off coupon too. The $5 off coupon usually requires a $25 purchase and and $10 off coupon usually requires a $50 purchase. Each represents a maximum discount of 20%. If you include a $25 discount coupon for an order of $200, it has the effect of catching attention. $25 is a big discount and it seems very generous. However, this discount is a maximum of 12.5% and it may be the incentive which gets a group of people to decide to eat at your place rather than somewhere else.
Coupon Ideas that Capture Attention
I just talked about the visual aspect of what a $25 coupon can have on people when they're deciding where to eat. In the same theme,
Offer something for FREE.
It's a fact, the word "FREE" gets attention. It's magnet for the eyes and therefore, gets customer's attention. FREE Dessert, FREE soft drink, Kids eat FREE, Buy 2 get one FREE, these are all attention-getters. When advertising in print along side of other businesses, your FREE coupons will surely draw attention to your ad.
How to Create Online Coupons the
Right Way

and The Benefits of Offering Coupons on Your Website

Some people are "coupon people" and some aren't. Some people make their choices around where they can get a discount. Some don't. Don't burden yourself with worry because you're afraid everybody will be getting discounts if you have coupons on your website. #1. It doesn't happen. #2. Promote your restaurant with the kind of coupons which make you happy when people redeem them.
Coupons on your website will make your restaurant show up on Google.
"Coupon people" go online and use the word "coupon" when deciding where to go to eat. They'll search "coupons for Chinese food," "coupons for pizza," "coupons for sushi," or coupons for Indian food," for example. They make their buying decision based upon where they can get a discount. If you want your restaurant to show up in those searches, you definitely want to have a dedicated page on your website to display and deliver coupons.
To build an audience and a herd of loyal customers, coupons should require your customers' contact information.
Your coupons should help you build a valuable customer list. Get the Name, Email Address, and Birthday so you can keep in touch and continue to send them offers directly.
Today, we can use technology for marketing automation. Done right, coupons can help you build a massive customer list and reach them with friendly messages and offers they welcome in their email box.
Email marketing works. Statistically, email marketing provides one of the biggest return on investments of any marketing strategy in history. When people give you their contact information they are giving you permission to send them your offers. This is a gift, and most independent restaurants are missing out on this golden opportunity.
Coupons on your website: You don't need loyalty programs!
Yes, coupons on your website are always available, BUT, isn't it nice when people come back often? I always tell my clients, make your coupons so that when they're redeemed, you don't get mad, you get glad! Unlike loyalty programs, coupons on your website don't require you to buy equipment, train your staff, print punch cards, or pay high fees for a membership or enrollment. Some restaurant owners who run print coupons in the direct mail packs complain because they only see certain customers once a month when they run the coupon. I say, tell them to run the coupon on their website and they'll see the customer more often. As long as you're giving modest discounts with your coupons, everybody wins. It ends up working just like a loyalty program.
Build a Customer List and Keep in Touch
Want to Join Our Email List for Information About Our Specials and Coupons? Every customer should be aware of the opportunity to be on your email list. Customers who use Groupon and every customer who redeems a coupon is already interested in money-saving opportunities. Most of them will agree to join your list for the promise of future invitations to your restaurant which include a money-saving coupon or news about specials and events. Do this with a link on the Home page of your website: CLICK HERE FOR SPECIALS AND COUPONS. It works.
Customer frequency (a key factor in customer lifetime value) is a vital measure of a restaurant's success. Keeping in touch with email, with or without a coupon, keeps your restaurant in top-of-mind position and effectively increases the number of times a customer will patronize your restaurant.
According to Gather, an event and restaurant marketing firm, the average size party at a typical full-service restaurant is 3.7 guests.
Let's do some simply math. An average restaurant can accumulate an email list of 1000 customers in a matter of months. If you have 1000 people on your email list and if only 1% of your email recipients respond-and if these customers who respond show up with 3.7 people in their party, this is 37 more people served. If your average sale is $20/person, you're generating $740 in revenue. Do this once weekly and now you're looking at the probability of increasing revenue over $3000/month. How quickly will you get to work building your list to 2000, 5000, 10,000? (And you can!)
Advertising Dollars Work Harder
One of the reasons you advertise is to keep your name in front of people so they don't forget you. Some call this branding. Another reason you invest in advertising is to attract some new customers.  Every time you advertise in print or online with a Groupon-style deal, a certain number of people who see your ad will visit your website. This is especially true of the potential new customers.
A new reason to advertise: to Build Your Customer List
New customers who see your ad will visit your website because they want a to know what to expect. They want to see your menu, take a look at your dining room, and your parking situation, among other things. Now is the perfect time to get these new people to sign up for your email list.
CAUTION: Nobody wants to be on your mailing list. They DO want to be on your Coupons & Specials list. The best way to get people to join your list is to provide coupons which require the customer to enter their first name, email address and birthday month (leave birthday month optional).
I recommend moderncoupon to be your coupon distribution system. It's a done-for-you online coupon distribution and email marketing automated tool which also provides other great benefits like Search Engine Optimization and Social Media Marketing.
Full Disclosure: Small Business U. is a marketing agent for moderncoupon. I get to see all the coupon activity of our clients. New customer acquisition and the frequency of repeat customers is dramatic. If you want to find out how we use moderncoupon to help independently-owned restaurants, call 1-866-799-2825 or email me directly at andrew@smallbusinessu.org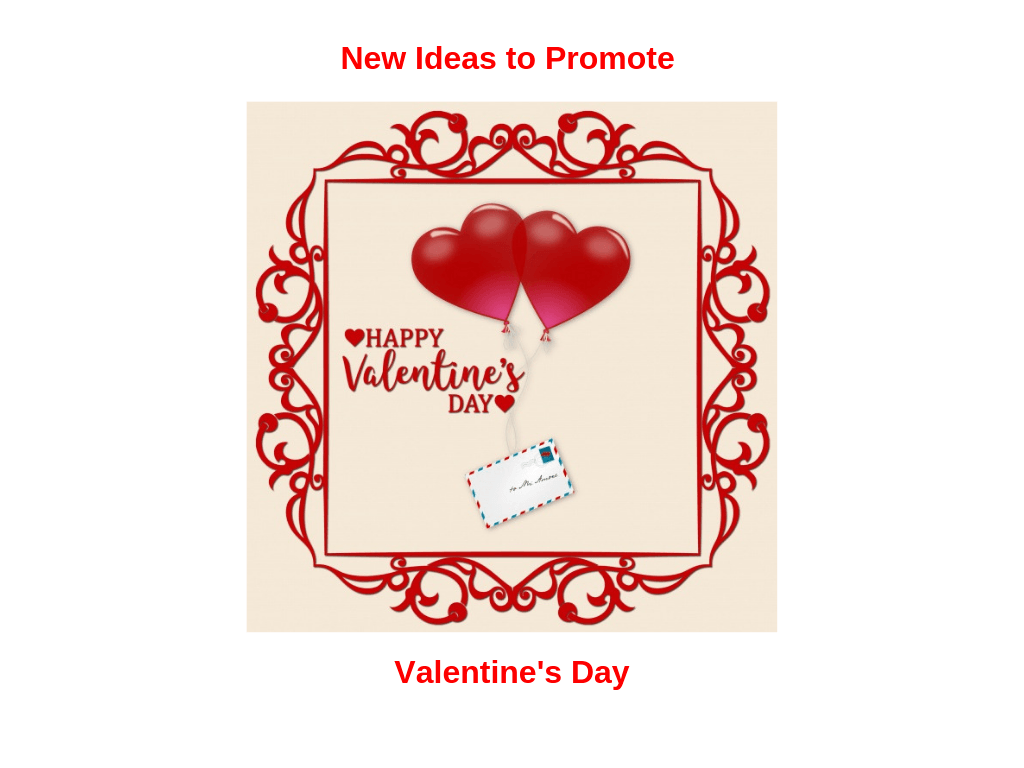 Valentine's Day can be a very big day for a restaurant. Want to learn how to make it even better? Here's a Valentine's Day marketing idea I invented a few years ago and found it very effective.
Forget About Valentine's Day!…It's Valentine's WEEK!
I recommend you have a special Valentine's Week special offer for several reasons:
If one person wants to celebrate Valentine's Day with sushi, but the other wants Italian, then someone will be a little disappointed. Some couples will compromise and go out to dinner twice to celebrate. If you make the Valentine's theme and menu available for the week, and if you let people know about it, this idea really works.
Some people have to work on Valentine's Day or have other commitments and can't go out to dinner that night. Making your special Valentine's celebration last all week is their perfect solution.
Your Valentine's Day special menu should be bigger, bolder, and more expensive (and more profitable) than a typical meal. Why not give this special selection a chance to sell more than on just one night?
Your Valentine's Day special menu may include something which is not normally on your menu. This is a chance to introduce something different that people may fall in love with (no pun intended). It may become a regular item or show up from time to time on your specials list.
Having a Week-Long Valentine's Day Celebration is unique. It's an event. You can market this as an event on Facebook, Yelp!, Eventbrite, and Craigslist…FREE! Events are a great way to reach more people, some who don't even know you yet. (You may want to read my previous post about Facebook events.)
SUBSCRIBE to get notified of every new blog post and my email Newsletter.
How to Let People Know About Your Valentine's Holiday Event
How do you let your customers know about your week-long celebration of "The Love" holiday? Email. Email them 2 weeks before the holiday, a week before, the day before, and the day after, and always remind them the end date so they still know they have a chance to celebrate with their sweetie.
As mentioned above, you should also use Facebook, Yelp, Eventbrite, and Craigslist to market this event. Why not? It's free.
Want some help with any of these ideas? Just send me an email: Andrew@smallbusinessu.org. SUBSCRIBE to get notified of every new blog post and my email Newsletter.