One of the easiest ways to stand out online over your competition is by having a bigger and more complete website. What do I mean by that?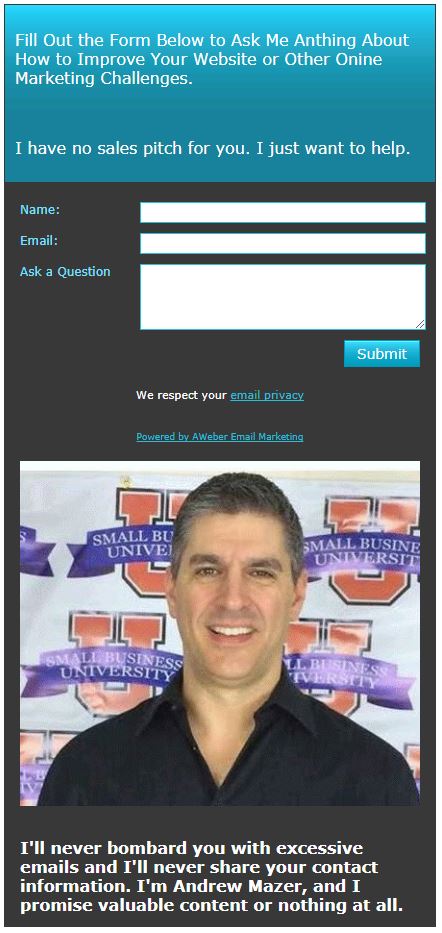 Search Engine Optimization Is Much About Website
Content
A website with more content matching what people are looking for is going to show higher in search results.
Most websites have about four five six pages. Home Page. About Us page. Contact Us. Our Services. Our Mission.
Testimonials. And most business owners can't imagine what else they could possibly need on their website.
The way to expand your website is to add pages for every single product or service you sell. For example, it's not
enough just to say you're an electrician on your website. People don't always look or an electrician. Sometimes they're
looking for outdoor patio lighting. Where they may be looking for swimming pool lighting. Or motion detector lighting.
Or they may be looking for LED lights to replace their current lighting. There are all kinds of ways people look for the
things they want online and when you have a page dedicated to each and every service or product you provide you have a
greater chance of getting the higher positions on the search engines for that specific search. When people land on your
website and find that you have a page dedicated to exactly what they're trying to buy, then your chances of getting the
call is drastically better.
If you own a bakery you might bake bread, rolls, cakes, pies, donuts, cupcakes, danish. Maybe you specialize in certain
items. I would suggest you make web pages or all your products. But you need to start somewhere so first you start with
the things that you specialize in- the things that are most important to you.
Let's take pies for example. If it were my bakery I would showcase every individual pie that I sell on its own web page.
This way if someone is looking for the best pumpkin pie in town, your bakery would likely occupy the top position in the
search. And you can do this with every single item you sell.
Search Engines Favor Businesses Which Get A Lot of Reviews
Another vitally important aspect of local business marketing today he is acquiring lots and lots of favorable online
reviews. You need to have reviews on Google, Yelp and maybe TripAdvisor, or maybe Home Advisor, depending on your type
of business. It's very important to ask your customers to review your business, especially when you know you've done a
great job serving them. The more favorable online reviews you have the greater the chance that you will show up higher
in search results especially on Google. But lots of people use Yelp as their search engine and your highly rated reviews
will go a long way and getting you new customers.
Mobile Friendly Websites Move Up In Search Engine Rankings
Mobile friendly websites are websites which change their visual form depending upon what type of device is accessing
them. We call this "mobile-responsive." Google knows if your website is built on a mobile friendly platform. If it's
not, and if there are other websites competing for the same positions in the search results, your website will drop down
on the results list  and mobile responsive websites will take its place.
If you our website is more than a couple years old there's a good chance that it was made on a platform which is not
mobile friendly. It is crucial today to have a mobile-friendly website. Portable devices now account for about half of
all website traffic. The search engines favor websites which are mobile-friendly. If your website is not mobile friendly
it will drop lower and lower on the search results.
Your website and and should be an asset to your business. It should be a customer acquisition machine. Do you need any
help with these Concepts we are here to help. All you need to do is ask us some your questions and we're happy to answer
without any cost of obligation.