Because SEO the cheapest and easiest way to get more new customers, now and in the future.
"Why should I care about search engine optimization? I'm just a small business. I don't have a lot of money to spend on SEO."
Friends, SEO is THE way to compete with any size company in your field of business. Good SEO has nothing to do with how much money you spend on it. It has nothing to do with tricks or shortcuts.
Good SEO has more to do with what you know about SEO and about how your website communicates with potential customers searching for a product or service like yours, even if they don't already know you exist.
This article WILL give you insights that will help you make better decisions about your website content and better decisions when you're looking for help with your website and digital marketing in the future.
All the while, your website will serve your customers better and consequently, you will get more customers.
How Search Engine Optimization Works-Demonstrated
In this article, I am in the act of demonstrating a fundamental search engine optimization strategy. I'm showing you how it works. Here's what I've done so far:
I've created a sensible title for this page. It asks a question about search engine optimization. Many people search the internet for information about SEO every hour of the day because it's such a valuable skill to understand. The title of the page tells Google what this page is about. That's vitally important for good SEO.
I typed 3 short paragraphs that are relevant to the page title. This also signals Google that the content appears to match the title. Although this may seem obvious, it doesn't necessarily happen. The average business owner isn't aware of the value in this small but important element. (Pssst…neither do a lot of SEO service providers.)
Next, we have bold Subtitle which reads This is How Search Engine Optimization Works. This bold type is in H2 format, otherwise known as a Header Tag, and in this case, the 2nd header tag on the page. The Page Title is being used as the H1 tag.

Continuing This Search Engine-Friendly Article About Search Engine Optimization.
As we continue with this tutorial about optimizing a website (or web page) for gaining search engine attention, notice the 3 elements above:
There is a bullet list in the section under the H2 tag. While this isn't necessarily a necessity, it does have SEO-rich content, all within the important ideas in the article. A bullet list is orderly, it breaks up long swaths of text, and this, therefore, more readable. This has many benefits (but we won't get into all that detail right now).
Then we have an image. It's actually a colorful block of text but in the form of an image. Images have their own SEO characteristics if done properly and this article will have a link right here when the content describing the optimization of an image is created.
The image above also has a Call-to-Action. A call to action (CTA) is smart marketing because it's designed to get a website visitor to make make a decision. I often recommend an offer such as a coupon, a limited time offer, or some kind of free and valuable information. When someone clicks on a link on your page and it takes them to another page on your website, therefore it's a signal to Google that your website has value. It's called an internal link. You'll learn more about this in another article on our blog about the benefits of internal links.
Finally, we have another Subheading and this is the H3 tag. The H3 tag gets to be rather meaningless and any further heading tags can just remain as H3 tags. (Don't use H1 or H2 tags more than once in a post or page.
Search Engine Optimization is One of Your Best Marketing Investments
When I say SEO is one of your best marketing investments, I'm talking mainly about your investment in time, not money. You, the business owner understand more about your products and your customers than anyone else. Since you know more about customers think about your product, the words they use and the questions they ask, you are the best person to create search engine friendly content for your website.
When the words and phrases on your website (particularly the page titles and header tags) are a close match to what a potential customer is searching for, your website will have a much better chance to appear at, or near the top of search results.
The Top Benefits of Good SEO:
Potential customers will find you at the precise moment when they're in the act of making a buying decision.
It lasts indefinitely. Once you add content to your website, it stays there to serve you and your customers as long as your website does.
It gets better with age.
It allows you to compete with any size business in your field.
Building a good SEO website that attracts more new customers adds value to your business. Your website becomes an asset.
You can't get these kinds of results from any other type of advertising, even with bucket loads of money to spend on it.
Learn more about the benefits of good search engine optimization here.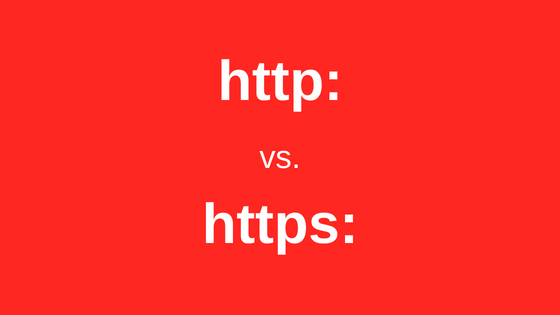 This is a very important message to my clients and all subscribers to the information I share. This is a warning, an opportunity, and a call to action. 
As a small business owner, you don't need every last detail about the technology and the terminology of computer and internet-related stuff. In this post, you're going to learn the reasons why your website needs to be https and why it needs to be done right away.
HTTPS vs. HTTP and Why You Must Covert Quickly (even if you're a small business)
Simply, the 'S' in HTTPS means your website is secure. This was important mostly for ecommerce businesses who made sales and collected money online, but now it's important for every website. Why? Because as of August 2018, Google is warning people when they visit websites which are not secure. 

NOT SECURE. Wow…that's kind of harsh, right? You don't want people seeing THAT when they visit your website. They may be inclined to get the heck out of there! But this isn't the most important reason to acquire the security of HTTPS for your website.
HTTPS vs. HTTP and Search Engine Optimization
Google already favors secure websites (those with HTTPS) in search results. Websites without HTTPS (HTTP only) will fall in search ranking as more of your competitors acquire HTTPS. Get HTTPS quickly for a search result advantage over your competitors!
(For anyone who wants more info about HTTPS VS. HTTP, Wikapedia has some details and there's no shortage of information on the subject.)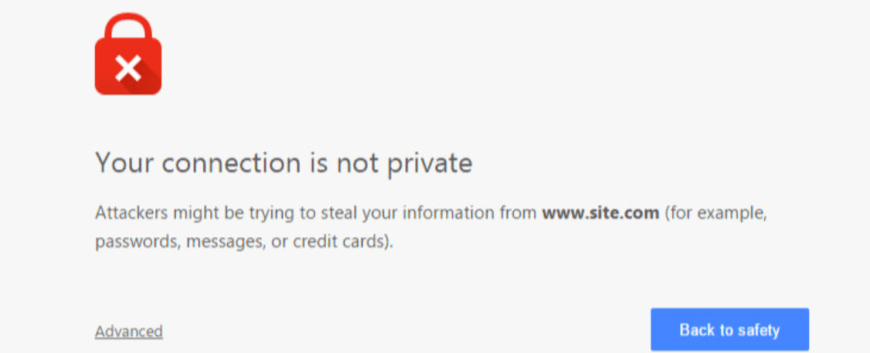 This is another warning sign your website visitors may get when they visit your website. This adds up to disaster. If you don't have a secure website indicated by HTTPS, you stand to lose both new and existing business.
There are still a lot of websites which have not yet been converted to mobile-responsive website. This is also an online marketing disaster. Both have the effect of providing poor (or zero) service to your customers or perspective customers and both have the effect of destroying your ranking on the search engines making it difficult to be discovered by potential customers who may be looking for a business like yours, especially if they don't already know you exist.
If you're reading this and you don't have the SSL Certificate (the thing which makes the HTTPS on your website), we can help you with a fast and affordable solution.
Time is of the essence if you want to take advantage and get your SSL Certificate for your website before your competitors.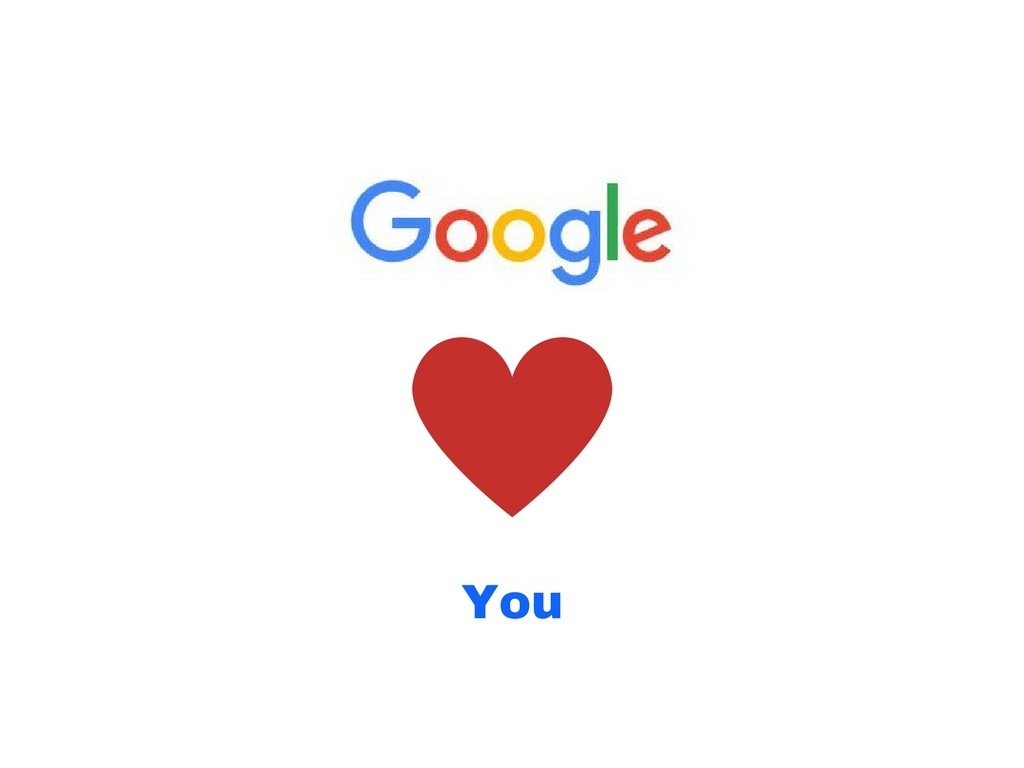 We live in a very visual world today. People consume more pictures and videos now that we have all have pocket sized devices with which to take photos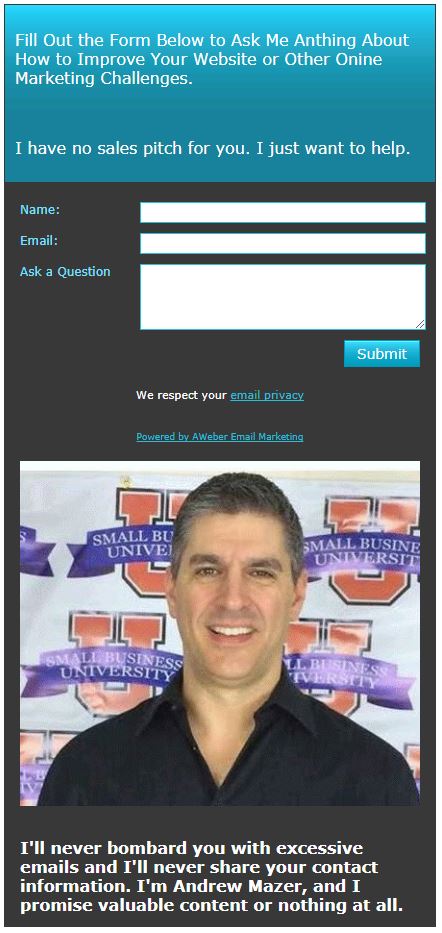 and record video as well as consume it. Pictures capture attention which then lead us to read on for details.
Effectively Use of Photos: Advice According to Google
This blog post is specifically focusing on recommendations by Google to optimize your local business profile page ( at this point in time it is
called the Google My Business Page, formerly known as Google Places).

Google recommends adding photographs to your Google my business page.
They say specifically that businesses who post new photos have a better chance of their business showing up on the search more often.
If Google is flat-out telling you this is a smart strategy for getting your business more visibility online, I think you should take their advice.
In the video embedded in this post I show a business which I'm aware of and their Google profile image use old and serves only to confuse ho tential
customers. See below for a snippet of Google's advice.
The business is in Allstate Insurance Agency office. They have taken space in this little shopping center in New Jersey. The photograph which is the
profile photograph for this page does not show the Allstate Insurance office because the photo was taken before the Allstate Insurance office took
over the space. Ideally someone should go out and take a fresh picture of this Shopping Center and post it on the Google my business page. When a
business takes control of their Google my business page they have the ability to add unlimited numbers of photos. I would also recommend to the owner
of this agency to take photographs of the inside. Maybe get some photos of some smile and smiling employees, the Allstate logo, a picture of the
receptionist desk, and maybe the franchise owner. The old image of the shopping center should be removed entirely and refreshed with the new photo.
Besides Google there are other places where a local business profile and be optimized with fresh photos. There's Yelp and yellow pages and business
finder and plenty of others. You never know how somebody is going to discover your business For the First Time online. It's a simple exercise anyone
can do and it's worth an investment of a couple hours to find your online profiles and optimize the information and the photographs.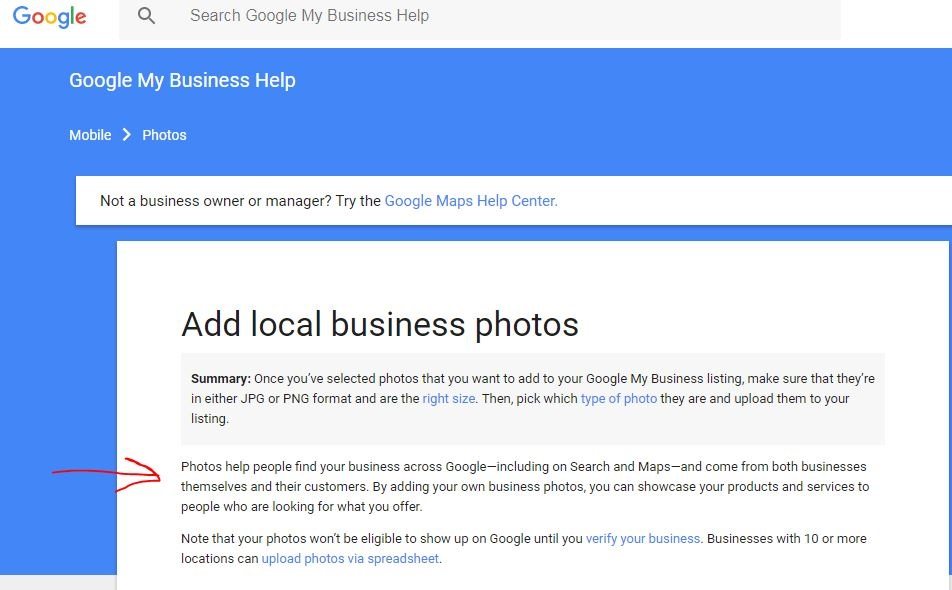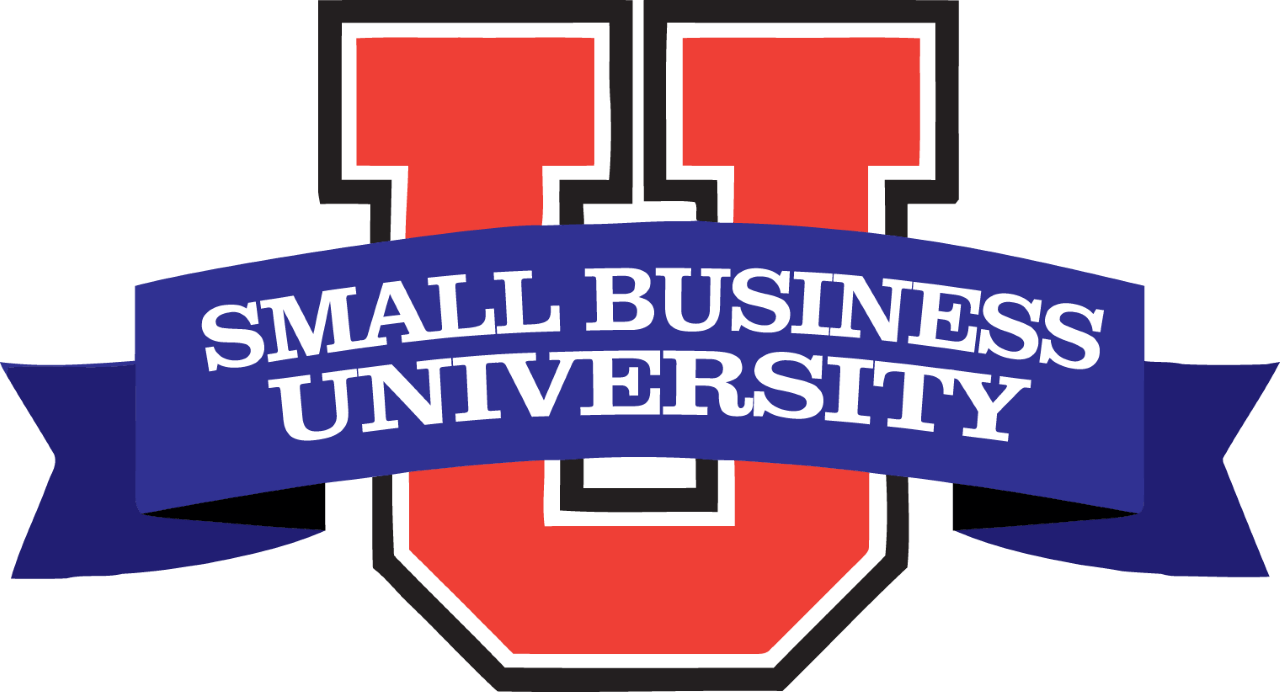 One of the easiest ways to stand out online over your competition is by having a bigger and more complete website. What do I mean by that?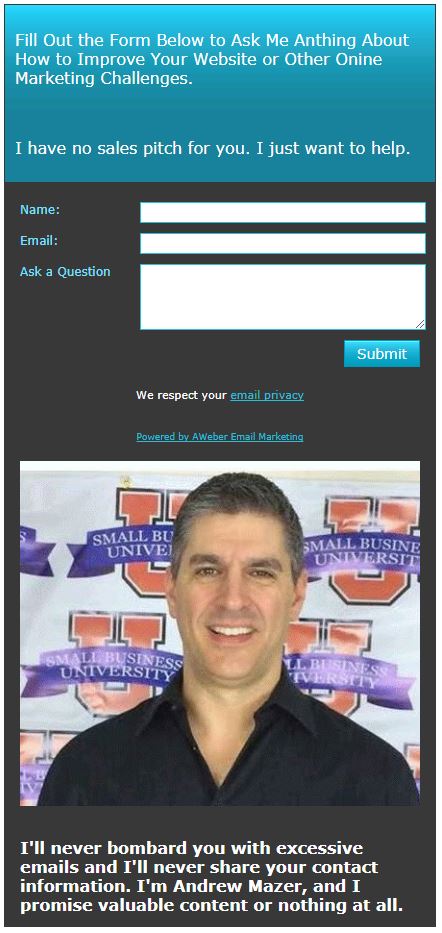 Search Engine Optimization Is Much About Website
Content
A website with more content matching what people are looking for is going to show higher in search results.
Most websites have about four five six pages. Home Page. About Us page. Contact Us. Our Services. Our Mission.
Testimonials. And most business owners can't imagine what else they could possibly need on their website.
The way to expand your website is to add pages for every single product or service you sell. For example, it's not
enough just to say you're an electrician on your website. People don't always look or an electrician. Sometimes they're
looking for outdoor patio lighting. Where they may be looking for swimming pool lighting. Or motion detector lighting.
Or they may be looking for LED lights to replace their current lighting. There are all kinds of ways people look for the
things they want online and when you have a page dedicated to each and every service or product you provide you have a
greater chance of getting the higher positions on the search engines for that specific search. When people land on your
website and find that you have a page dedicated to exactly what they're trying to buy, then your chances of getting the
call is drastically better.
If you own a bakery you might bake bread, rolls, cakes, pies, donuts, cupcakes, danish. Maybe you specialize in certain
items. I would suggest you make web pages or all your products. But you need to start somewhere so first you start with
the things that you specialize in- the things that are most important to you.
Let's take pies for example. If it were my bakery I would showcase every individual pie that I sell on its own web page.
This way if someone is looking for the best pumpkin pie in town, your bakery would likely occupy the top position in the
search. And you can do this with every single item you sell.
Search Engines Favor Businesses Which Get A Lot of Reviews
Another vitally important aspect of local business marketing today he is acquiring lots and lots of favorable online
reviews. You need to have reviews on Google, Yelp and maybe TripAdvisor, or maybe Home Advisor, depending on your type
of business. It's very important to ask your customers to review your business, especially when you know you've done a
great job serving them. The more favorable online reviews you have the greater the chance that you will show up higher
in search results especially on Google. But lots of people use Yelp as their search engine and your highly rated reviews
will go a long way and getting you new customers.
Mobile Friendly Websites Move Up In Search Engine Rankings
Mobile friendly websites are websites which change their visual form depending upon what type of device is accessing
them. We call this "mobile-responsive." Google knows if your website is built on a mobile friendly platform. If it's
not, and if there are other websites competing for the same positions in the search results, your website will drop down
on the results list  and mobile responsive websites will take its place.
If you our website is more than a couple years old there's a good chance that it was made on a platform which is not
mobile friendly. It is crucial today to have a mobile-friendly website. Portable devices now account for about half of
all website traffic. The search engines favor websites which are mobile-friendly. If your website is not mobile friendly
it will drop lower and lower on the search results.
Your website and and should be an asset to your business. It should be a customer acquisition machine. Do you need any
help with these Concepts we are here to help. All you need to do is ask us some your questions and we're happy to answer
without any cost of obligation.